Your First Choice For Healthy & Happy Employees
Our cleaning products and methods used will clean every spot and remove all stains and spills during our building office cleaning service.
Building Service Industries understands your business thrives on healthy and happy employees who keep it running smoothly. One of the best ways to do that is to keep their place of work clean and sanitary at all times. BSI is here to help you with that!
BSI uses nontoxic, eco-friendly products to clean and disinfect work surfaces.  You can rest assured knowing that you staff and business's health is in good hands with Building Service Industries.
   Our Services Include
Sweeping • Mopping • Vacuuming • Dusting • Decluttering • Sink scrubbing • Window cleaning • Toilet cleaning • Wall washing • Electronic disinfecting • General sanitation and cleaning • Floor maintenance.
   BSI Services are Best for
Healthcare Facilities • Auto Dealerships • Office Buildings  • Places of Worships  • Government Buildings • Hospitality Buildings • Educational Facilities • Event Venues • Retail Establishments • Restaurants • Warehouses • Financial Institutions • Warehouses • Single Offices • Multi-tenant Buildings • Office High Rises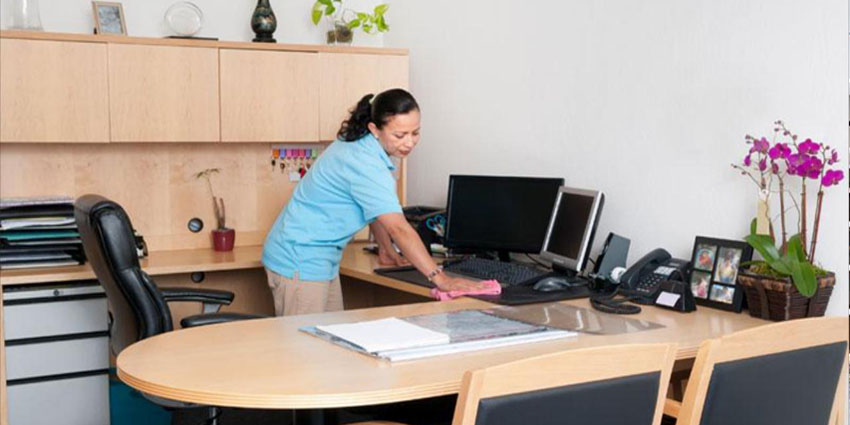 Building Service Industries Key Features
We carry out our responsibilities in a disciplined way, and offer a series of checks and balances so that you can be certain the work we do is always first-rate.
  Specialized services, customized to fit your needs.
  100% environmentally friendly products.
  Trustworthy, reliable and timely cleaning services.
  We supply all cleaning equipment and solutions.

RECEIVE YOUR
FREE Cleaning QUOTE!
Enter your details in the form and your message will be dispatched directly to our staff who will be in touch within 24 hours.  Thank you for your inquiry.
Please enter your details:
I would like to have a call to discuss: